Fairtrade fortnight is getting underway across the country. We spoke to a local business in Sheffield who is participating in hte event.
Good Taste, which is the only fair trade shop in Sheffield, is participating in the celebrations which began on 27 February and will run to 12 March.
According to Fairtrade, the event is designed to spread the message to: "Make the small switch to Fairtrade products to support producers in protecting the future of some of our most-loved food and the planet."
Jenny Coleman, who opened Good Taste eight years ago, said: "Almost every single product we sell has changed someone's life."
She and her husband Rob Coleman take part in Fairtrade Fortnight every year which also coincides with the anniversary of the shop opening.
This year they are taking part in the 90kg rice challenge, to raise funds to send a Malawi farmer's child to secondary school for a year.
The initiative involves selling 90kg of high quality brown and white Kilombero rice, which is harvested once a year by small scale farmers in Malawi.
Jenny said: "It's all about helping people to have the dignity of earning their own living and supporting their family, and this is one of the ways we help to achieve this."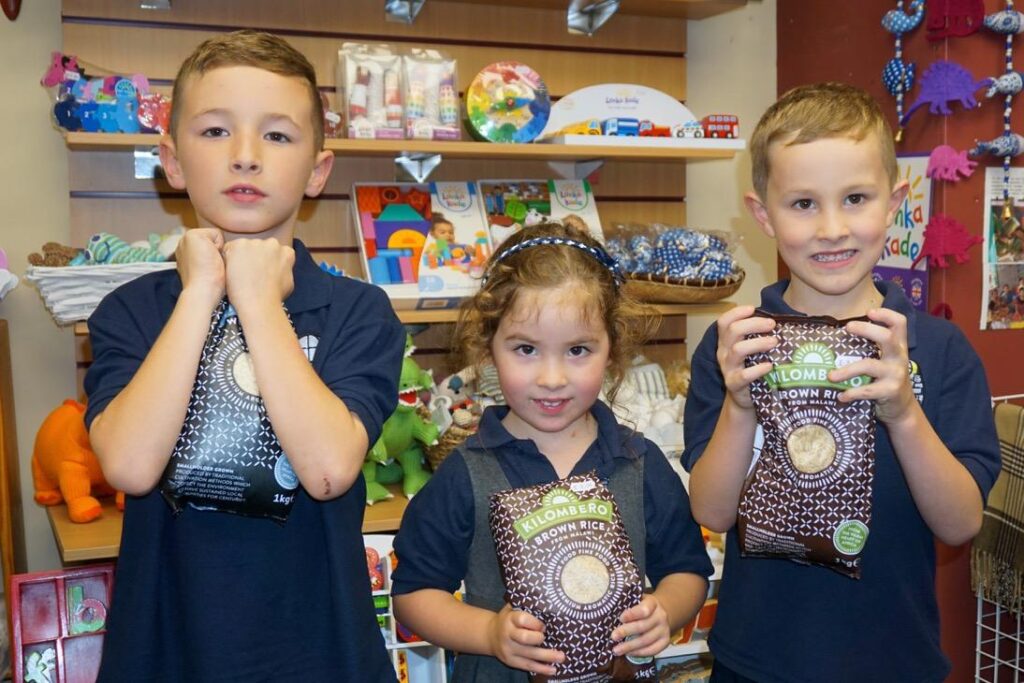 Before the pandemic Good Taste welcomed rice farmers from Malawi to the shop and held a tasting event where they and customers discovered about the tradition.
The couple are also being supported by several local churches across Sheffield who take boxes of their fair trade products to sell across the fortnight.
Jenny said: "This acts as a reminder to their church family of the importance of trade justice across the world."
The shop also stocks cards from FairMail, a social enterprise company which produces photo cards using pictures taken by under-privileged Peruvian teenagers.
The pictures are taken during free photography classes and then used on the front of greeting cards, while the back of the card provides information about the photographer.
The teenagers who take the photographs get to keep 60 per cent of the profit from their own photos to help fund their education and housing.
But what is Fairtrade and what does it mean?
Fairtrade works with farmers and workers to improve their living standards by offering them fair prices for their work and the goods that they produce.
The organisation was established in 1992 and has since seen large companies such as the Co-op, Nespresso and Mars Bars also committing to the scheme in one way or another.
Fairtrade are encouraging communities to get involved in the fortnight through joining their Big Fairtrade Fortnight Get Togethers where people can sign up to hear from Fairtrade farmers and other experts on how we can ensure a sustainable future for our favourite foods. People who are interested will also get to ask questions to an expert panel.
The organisation is also inviting people to hold their own events, such as a coffee morning or a quiz night, to raise awareness and spread the word.
They are also asking shoppers to choose more Fairtrade products to save the future of some of their favourite foods.
Anyone who is interested can download digital campaign resources from the Fairtrade website which range from university materials to information to help the local community to get involved.
The organisation are also setting up 'The Endangered Aisle' which is a pop up shop in London, designed to show which supermarket items are at risk of being endangered by the climate crisis.
Climate change is making many products, including chocolate, bananas and coffee, harder to grow meaning there is a chance they will become harder to come by on the supermarket shelves.
Fairtrade help communities which are growing these crops by paying them fairly and offering more support to ensure that these crops and the people who grow them aren't pushed into chaos.
By encouraging more people to switch to fair trade goods by shopping at stores such as Good Taste, we can work together as a community to protect the future of the environment and the foods which we love the most.