Outside The Cutler's Hall in Sheffield, a plaque with the inscription "Stan Shaw, 2nd December 1926 – 26th February 2021" was finally unveiled last week.
The tribute to the much loved local legend celebrates his role as the last 'Little Mester' – a self-employed master craftsman that made Sheffield famous for handmade and finished cutlery and blades.
"If he'd been alive today he'd have been very shocked by this, and I don't think he'd have wanted it," said Jane Lees, 55, Stan's daughter. "He was very quiet and unassuming – he'd just get on with things."
After he died, age 94, the media clamoured over Stan's star-studded legacy; his clients included George W. Bush, Queen Elizabeth II, members of Elvis' band, and a list of other large names. "They all thought Dad was the celebrity," said Jane.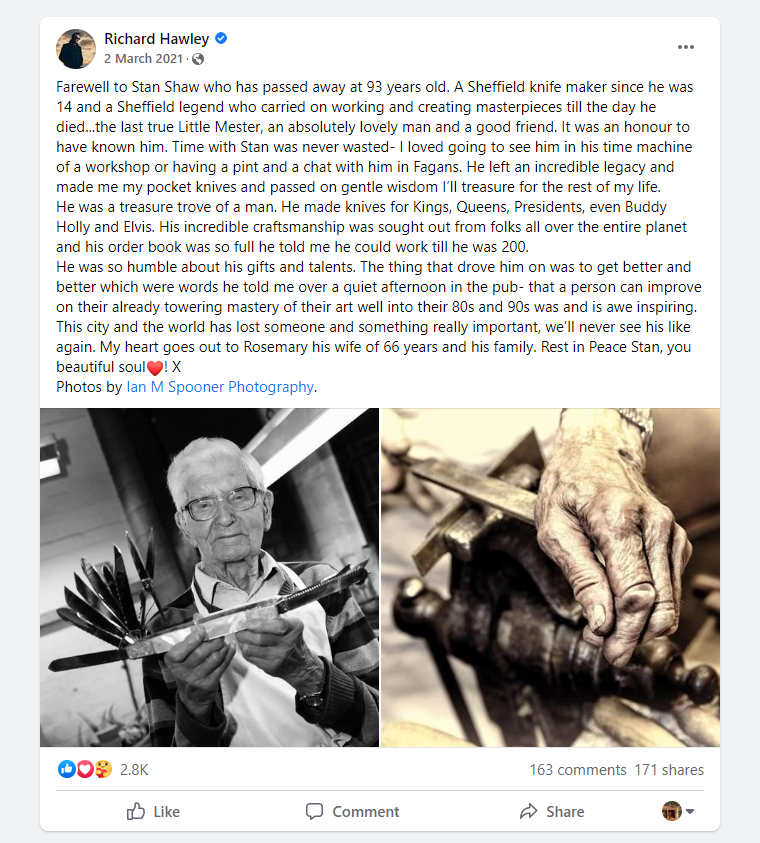 Stan's widow, Rosemary, was 19 when she met her husband, who was then 24. She claims he was quiet and shy, and took his time to finally ask to walk her home one night.
The unassuming, gentle man had spent ten years of his childhood in and out of hospital with hip issues. "He wouldn't go out with anyone until he knew he wouldn't be a burden," said Rosemary. The couple went on to have three children, Andrew, Kevan, and Jane, during 66 years of marriage.
Stan always feared that due to his health, he wouldn't live to meet his grandchildren – but four were born before his death in 2021. He made each a knife for every birthday and Christmas until they were 18; a total of 36 knives.
The Little Mester's career began at Ibberson cutlery in 1941, when he was just 14-years old. He had spotted handmade knives at Sheffield market and quickly fell in love with the craft.
"Dad worked for all the famous cutlery firms – he'd swap jobs every three or four months if someone wasn't paying enough, he'd command his price. But I remember he was getting paid pounds and pence," said son Kevan Shaw, 58. "He was really worried when firms were getting shut down."
In his early fifties, Stan made the decision to go self-employed. On a government grant he established himself as the city's most notable cutler and pocket-knife maker, working in the field for over 80 years.
He was made an honorary Freeman of the Company of Cutlers in 2003, with a unique collection of his knives (made for his fellow Freeman David Beevers) put on permanent display in the Hall earlier this year.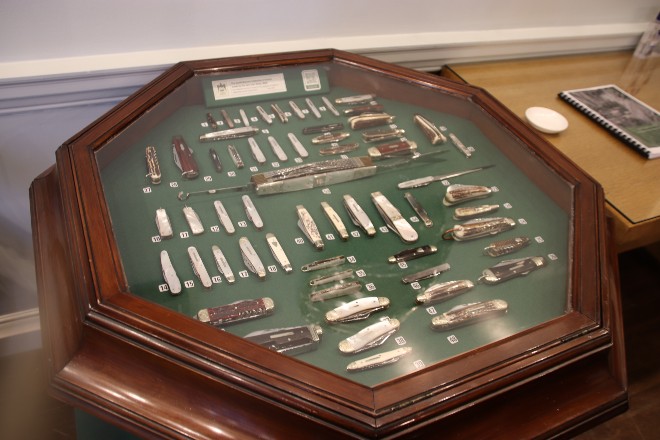 He worked until November 2019, and still had four years of planned orders on a waiting list when he died, which will remain unfulfilled.
After his death, fundraising by the Stan Shaw Memorial Appeal aimed to collect £10,000 for both the Cutlers Hall plaque and a planned heritage trail identifying all of the locations that Shaw had worked at during his lengthy career.
The Little Mesters Brewing company launched a special ale – the 'STAN' IPA – alongside the appeal to help their fundraising efforts. Ben Shaw, the company's co-owner, previously told ShefNews: "When the Stan Shaw Memorial Appeal got in contact with us about crafting a beer for Stan, it was a no brainer, we wanted to do it.
"We thought about what he would like and what he would want to drink, and we came up with an IPA that was authentically him."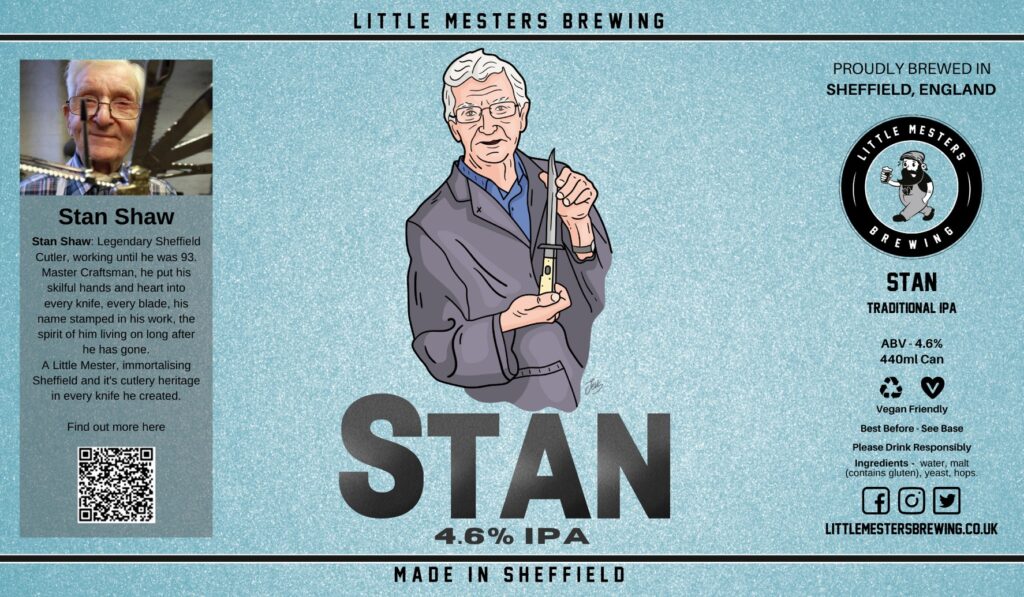 The plaque's unveiling last Friday (December 2) was a result of fundraising by the Stan Shaw Memorial Appeal, spearheaded by Councillor Anne Murphy, alongside a grant from the JG Graves Charitable Trust.
The cast-iron tribute in his honour, designed by sculptor Gordon Young, features emblems representing Stan's knife-making skills. At the ceremony, speeches were made by Stan's family and the Lord Mayor of Sheffield.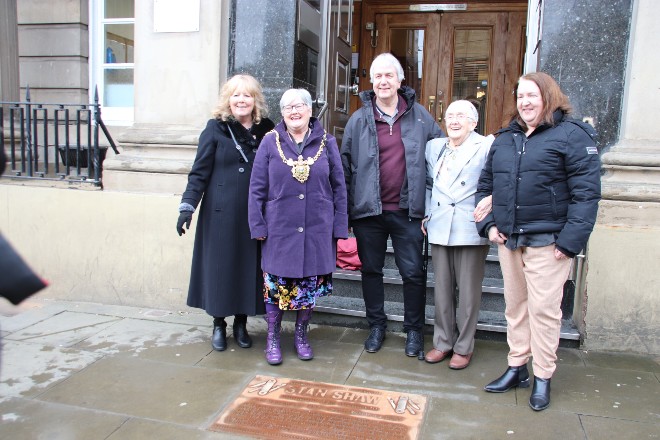 Councillor Anne Murphy, thanking all who had donated to the cause, said: "We want to have a lasting memorial to the men, women, and families that Sheffield's trade was built from.
"Stan was a lovely, humble man, and you wouldn't have know from talking to him that people all over the world came to see and purchase his knives. We're really fortunate that we can commemorate Stan in this way."
This recognition has not gone unappreciated. "It's kept me going," said Rosemary. "If I feel low I can flick open the photographs and I can reminisce, it's lovely. I've got all the events recorded."
Son Kevin added: "When I was a kid, he had a green shed at home – a proper workshop, green shed, workbenches with all my dad's kit.
"The shed has been left untouched since Stan last worked there. Whoever buys that house – it's a museum exhibit."