A Sheffield farm has re-homed 100 ex-battery hens, after being rescued across the city.
Heeley City Farm held their re-home event yesterday from 10am – 4pm, after 131 ex-battery hens arrived from the not-for-profit group, Phoenix Hen Rescue.
Rachel Gilbert, Weekend Youth Manager & Tutor at Heeley Farm, who coordinated the day said the hens had arrived from cramped conditions, as small as an A4 piece of paper, where their sole purpose is to lay eggs.
She said: "They don't get to see the light of day, they don't get to scratch around and see other chickens.
"Some have no feathers, they're just really sad chickens."
Out of the 131, 100 were reserved for collection by the public, who paid £5 for each hen.
Ms Gilbert said it was important for the hens with no feathers to get extra "TLC".
She also stressed the importance of ensuring the new homes are secure, fox-proof, with quality bedding and access to plenty of food and fresh water.
The re-home comes as the restrictions on mandatory housing for birds and poultry to prevent the spread of bird flu were lifted last week.
Ms Gilbert said the change means more owners are likely to adopt a hen as they can now let them out.
She said when hen-owners send a success story "it feels like it's all worth it."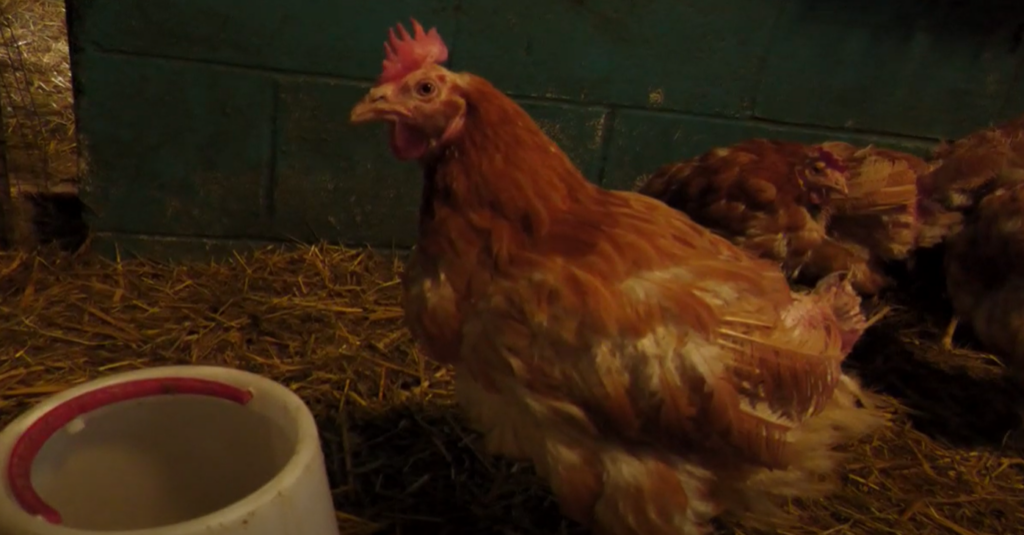 The day was coordinated by Ms Gilbert as well as a group of young volunteers.
A pattern of young people with post-lockdown anxiety who are struggling to make friends and socialise has been seen at the farm's Sunday group.
Ms Gilbert added: "They find a new lease of life, they find their passion, and it's lovely to see them come out of their shells.
"We've got a little family on a Sunday. They're really lovely, dedicated kids."
In the week, Ms Gilbert also works with children who have been referred by the council who have experienced difficulties in the classroom and prefer to learn more hands-on, practical skills.
Heeley City Farm is a charitable group which is accessible to all.
To help keep their community efforts going, you can donate here.