Today marks the start of a week long screening of the film adaptation of the iconic Kes at Cineworld in Barnsley and excitement in the town shows how well loved the story is.
There is a real sense of community in the South Yorkshire former mining community as people chat outside coffee shops, college kids rush to get their late lunch, and the winter sun shines down on a proud town's statue of a boy and his bird.
These are the people local author, Barry Hines, wrote about over 50 years ago, and will now be seen across the big screen this week as the curtains are once again opened on the Ken Loach classic.
The 1969 film follows a young working-class boy named Billy Casper, played with conviction by local schoolboy David "Dai" Bradley, who forms his only friendship with a kestrel.
It's a story about not fitting in. It's a story about resilience. It's a story about Barnsley.
Daniel Dowle, 31, the team leader at Cineworld, Barnsley, said: "It's a great community film that brings the town together and we're so excited to have it on. To get to watch it in this brand new cinema is something that so many people are looking forward to doing. A lot of our staff were born and raised in Barnsley and grew up with Kes.
A local lad himself, Daniel is looking forward to bringing his young nephew to watch a film his father first showed to him at the age of six.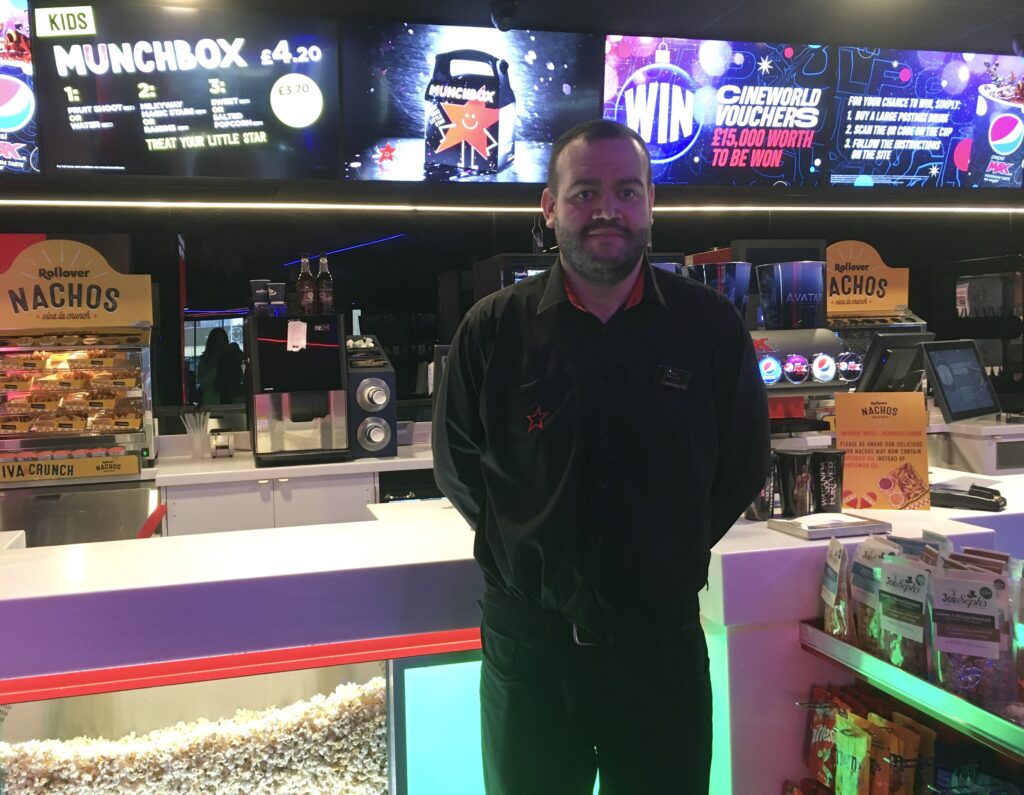 Sheffield Wire spoke to Barnsley folk about the much anticipated screening.
Julian Gillespie, 72, remembers first going to watch the film as a young man and said it means "everything" to the South Yorkshire town.
Traces of Kes can be seen throughout Barnsley. Not only in the rolling landscapes that provided an ideal backdrop and contrast to Hines' story of confined youth, but also in recent work born out of the town's admiration.
A statue of scrawny outsider Billy Casper was unveiled last year, followed this September by a blue plaque for the late Barnsley actor Brian Glover, who appeared in some of Kes' most memorable scenes as PE teacher Mr Sugden.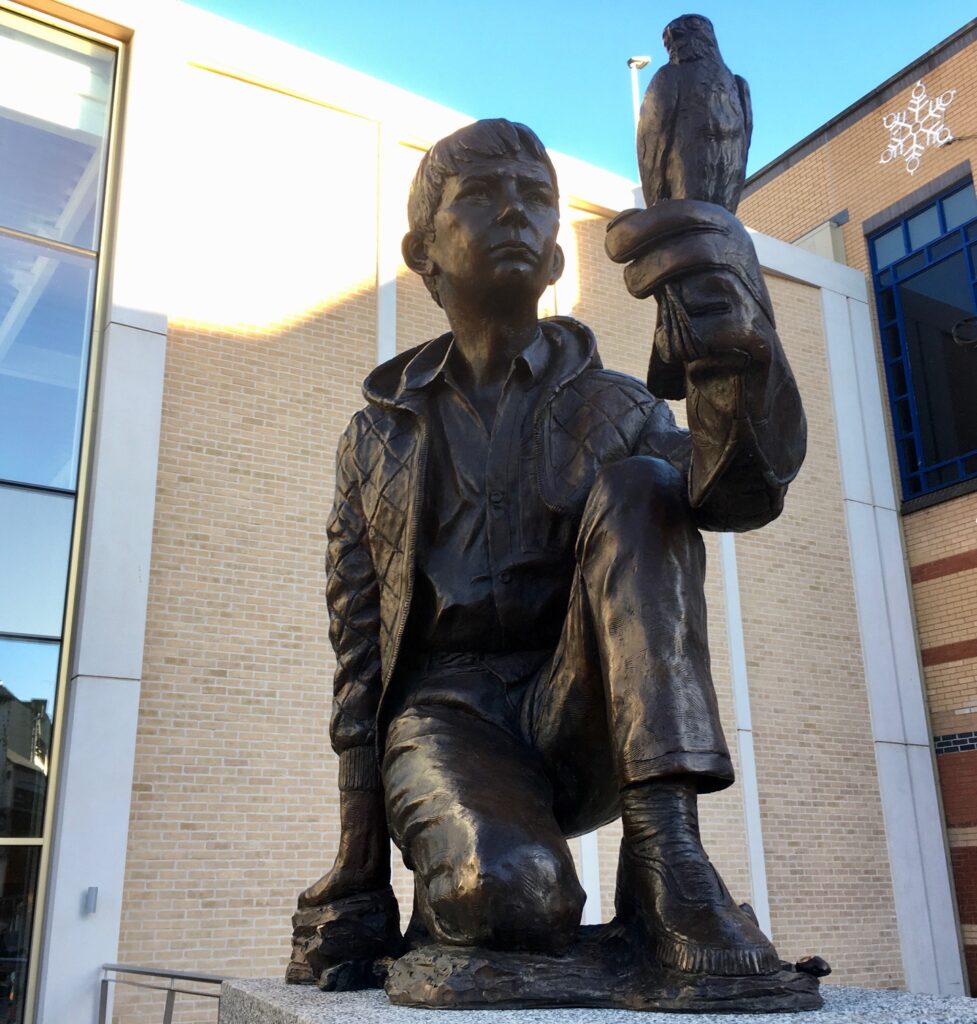 Acclaimed Barnsley author, Milly Johnson, was a part of the group who fundraised for the memorial statue, and spoke about why she wanted to get involved.
She said: "Barry Hines was kind of a beacon on my path because he was from Barnsley, he booked a trend. He couldn't write authentically about the south so he wrote about the north. I've always had a love for Barry because of his connection with the area."
Barry Hines' humble story of a bullied working class boy was the ideal material for the film.
Hines, who wrote the script himself, was 28 in the late 60s when he decided to write the story about what it was like to be a non-academic child in the north.
Mrs Johnson said: "It's important that kids see that in that time in Barnsley you didn't have a lot of choice if you weren't very good at school. The school doors closed and the pit doors opened. It's important that they see we have moved on in that way, that they do have some choice."
The target for the statue was around £120,000 and Mrs Johnson said the money "flowed in" from all over the world from people who wanted to show their support.
Graham Ibbeson, the sculptor behind the memorial, also sold some small bronze maquettes for £5,000 to help raise the money, one of which Ms Johnson bought. Her name is also on the plinth.
Mrs Johnson's sense of connection to the story isn't unique.
Local resident, Gloria Hesford, said: "It's a symbol for us. I think that for older generations such as me, it reminds us about our growing up."
David Forrest, 38, is a professor of film and television studies at The University of Sheffield and co-authored a book called "Barry Hines: Kes, Threads, and Beyond" with his colleague Sue Vice in 2018.
Speaking about this local connection, Mr Forrest said: "Folk in Barnsley will be able to feel that direct sense of recognition and representation. That's quite a rare thing to see really, to see your community represented on screen, in a film that is regarded as a global classic of cinema."
Kes' place in the history of British cinema
When Sight and Sound magazine released their list of the 100 best films on 1 December Kes was number 72 on the director's list but did not appear on the critic's list.
Mr Forrest said: "Kes is at the centre of some of the most innovative and poetic films about working class children making sense of the world across global cinema.
"It's a real shame critical establishments didn't recognise that but I think the audiences of Barnsley and beyond absolutely can and will."
Kes is part of a tradition of realism in British cinema, with films such as Richardson's A Taste of Honey in 1961 and Reisz' Saturday night and Sunday morning from 1960 as other key examples.
These slice of life films deal with issues of class and youth and use documentary techniques, such as the casting of non-professional actors, to tell their story in a realistic way.
Loach is a key figure for these 'kitchen sink' dramas, with the work of contemporary British filmmakers such as Andrea Arnold, Lynne Ramsay, and Shane Meadows often compared to him by film critics.
Only two British films appeared on Sight and Sound's list, which Mr Forrest sees as a potential problem with the system.
He said: "We seem to have a problem with talking about films about working class people as cinematic. We need to start to celebrate this remarkable tradition of realist cinema in Britain. Kes is a fantastic example."