Popular takeaway company, Just Eat, has recently announced plans to cut more than 1700 jobs as it re-shapes its delivery model around the Gig Economy. Considered a controversial move by many, it impacts the rights of Just Eat delivery workers and affects the benefits and guarantees they can expect to receive. What is the Gig Economy and what impact is it having on modern ways of working?
What is the Gig Economy?
According to The University of Oxford, the Gig Economy employment is a form of work in which people receive payment based on the completion of tasks, instead of the hours they work. People usually access work through online platforms and complete a specific task or "gig". It covers a wide range of job-types such as delivery drivers, private tutors, freelancers, consultants, website creators and graphic designers, to name a few.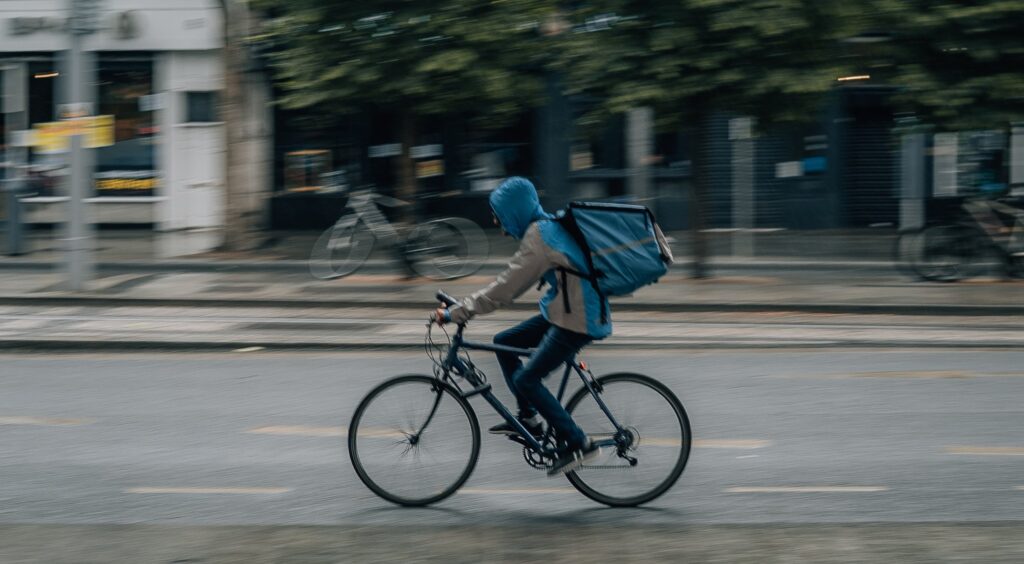 The rise of the Gig Economy
This form of work is becoming increasingly important in the UK, and the number of people taking on gig-style employment has risen substantially between 2016 and 2021.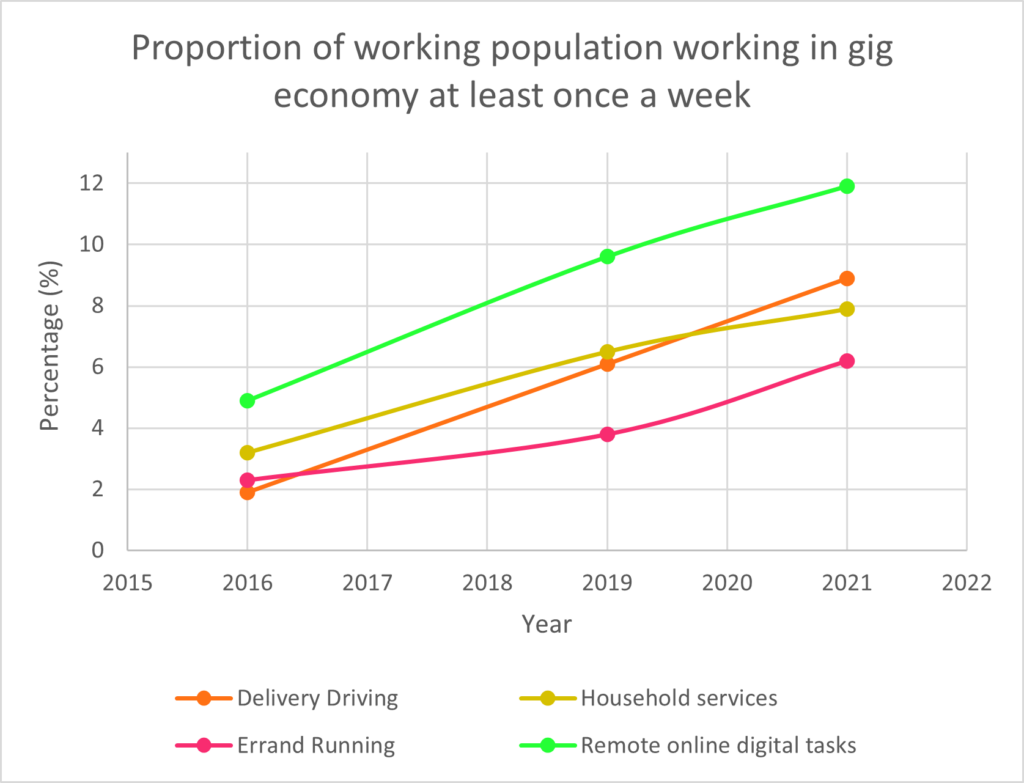 Additionally, according to data released by Standout-CV in March 2023, the UK's Gig Economy is worth about £20bn and its workforce is about 7.25 million strong. Working in the Gig Economy alone is often not enough to cover the monthly bills, and nearly half of all gig workers have a separate full time job. The cost-of-living crisis is taking its toll, with nearly 90% of gig workers having taken up additional work to cope with increasing prices.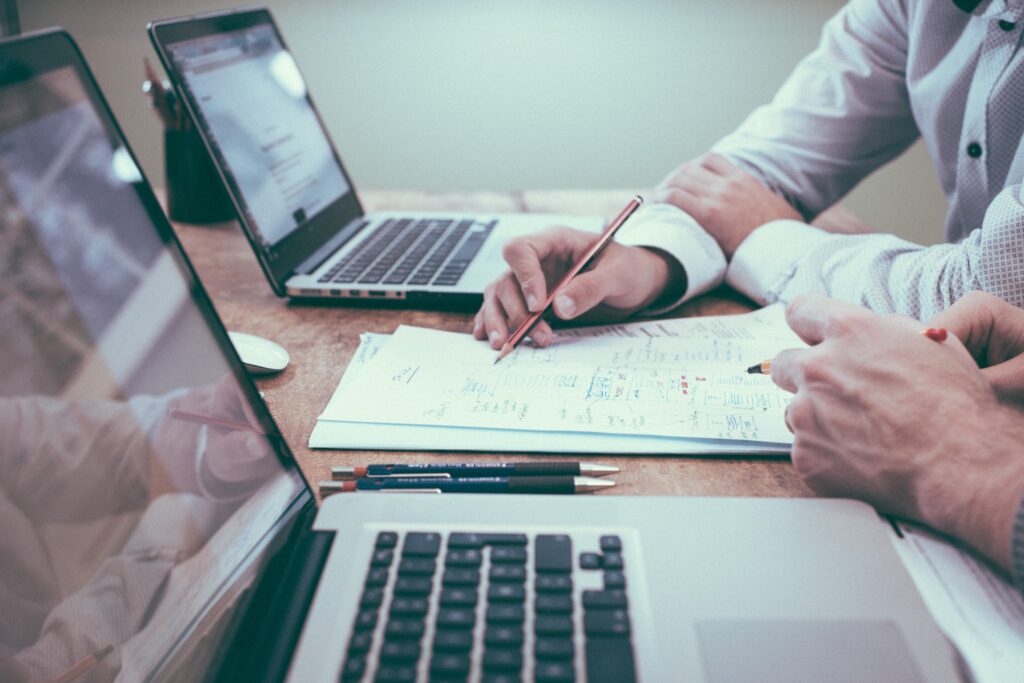 Anna's Story
Anna Lake is a freelance consultant and a chartered marketer. She formed a successful business using the Gig Economy and describes the realities of working within this business model.
"My work schedule can be very unpredictable," she says.
"I interview clients of businesses so there are lots of variables at play, such as my client inviting their client to speak with me and then the interviewees' availability.
"My workload often feels like it's very 'lumpy'!"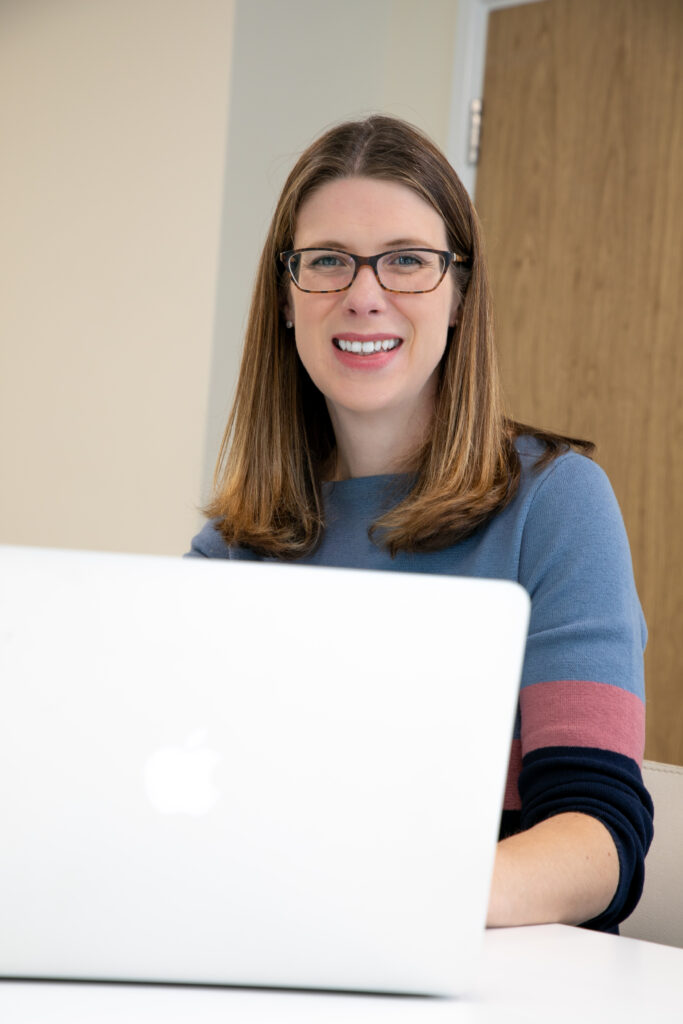 She reflects on the varying pace of her work: "If I go through quiet periods, I try to focus on activities which will build my profile and attract new business such as networking, regular posting on LinkedIn, PR and content writing – the things you struggle to find time for when you're busy.
"I also don't panic and I enjoy being able to go for long walks with my dog or catch up on shows on Netflix."
She also acknowledges government intervention could help make the Gig Economy work effectively for more people.
"I think the government needs to bring forward its childcare support to working parents to now," she reflects.
"My children are both at school now but being able to access free hours when they were one, the age of my youngest son when I set up my business, would have been a huge help."
Chris' Story
Chris works as a private tutor to supplement the income from his full time job as a Technical Consultant. He believes he has managed to balance his time between a Gig Economy job and full time work in a way that works for him.
"My work schedule is unpredictable but that's how I like it," he says.
"I enjoy the freedom of being able to rearrange lessons at short notice if something else comes up.
"If I want that freedom then I have to accept that tutees will do the same, but it's a trade-off I'm happy to make."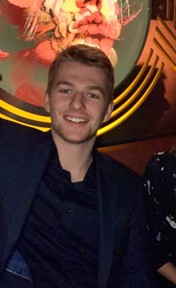 His salary can sometimes be unpredictable, however this does not concern him too much.
"Tutoring is my secondary source of income so income variations don't affect me too badly.
"By finding reliable students I can make sure my income is relatively consistent in the academic year though."
In terms of government help within the Gig Economy, Chris' request is simple. He says: "Self assessment tax returns could be a bit less confusing, but overall I don't think I need much else."
The Future
The cost-of-living crisis is still taking its toll, and Jeremy Hunt's recent budget speech has many people questioning their long-term financial stability. The War in Ukraine is ongoing and key economy strength indicators (such as oil prices, interest rates, inflation levels and exchange rates) remain unpredictable. Despite continued government help with energy bills and additional promised help with childcare, people are still feeling financial pressure and struggling to make ends meet.
It seems likely that the well-established Gig Economy is here to stay in the UK. But it is unclear if any government controls or additional legislation will soon be enforced, which could make this increasingly-popular income method work more effectively, and more fairly, for more people.