The Sheffield Clean Air Zone will come into force today to tackle the "invisible killer" of air pollution but small independent businesses and local artists have voiced their concern that the initiative will fundamentally damage their livelihood.
The controversial move will impact a huge sector of people who use a commercial vehicle as they will now be hit with a charge to drive into the designated zone.
Shop owners and musicians are worried the government scheme hasn't taken into account the financial strain this will have.
Lucy Savage, owner of the Savage Sister, said: "It's £10 a day to travel in and the only vehicle I have is a transit van. If we were to drive in every day it would cost around £3500 a year."
The affected area covers much of the city centre, including the ring road and parts of the Sheffield Parkway. Lorries, commercial vans, coaches and buses that do not meet Euro 6 Diesel or Euro 4 Petrol standards entering the zone will now face a fee when they enter the zone. Larger vehicles including coaches will be charged £50 a day, and small vehicles will be charged £10 a day.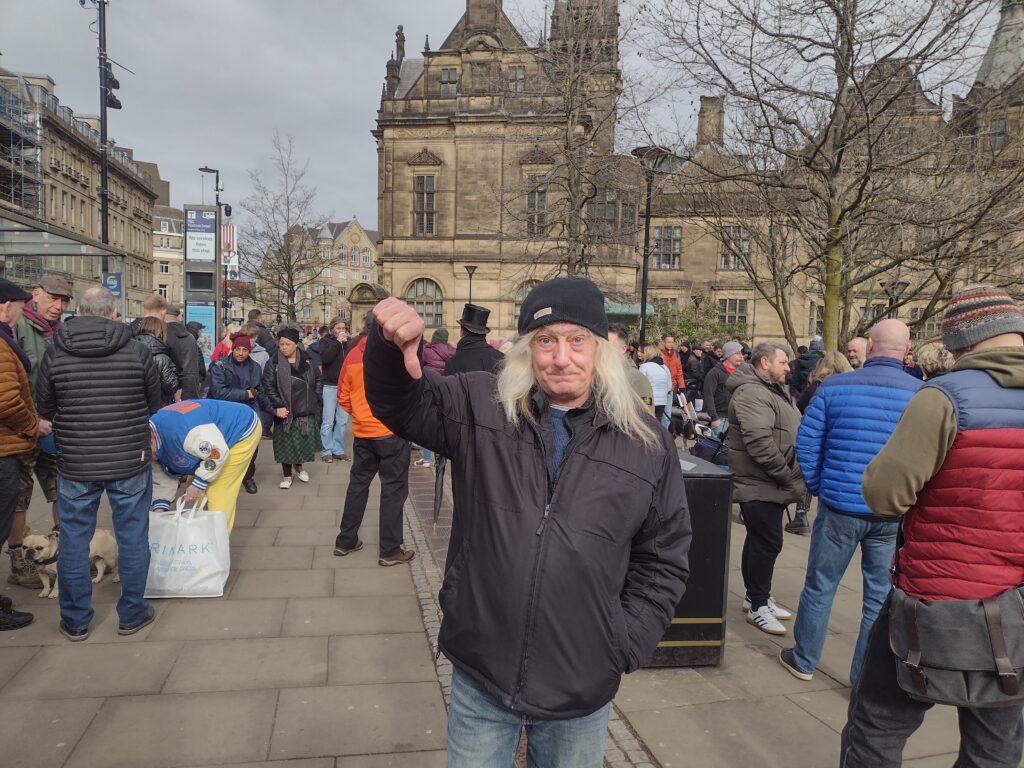 Ron Reynolds, 66, a former electrician and musician who has been performing since 1972 attended a protest against the Clean Air Zone in Sheffield on Saturday (25 February 2023).
The musician who keeps in contact with the likes of Pulp and Def Leppard said: "I'm 66 today and I'm not celebrating my birthday by coming along to support the movement against the Clean Air Zone."
Mr Reynolds, now lives in Clay Cross in Derbyshire, which is 18 miles south of Sheffield, added: "I regularly play at the Church House which is just outside of the Cathedral. I run a transit van to cart our gear about. So I'm going to get charged 10 pounds for coming into Sheffield. And we don't finish until after 12 so I'm going to get charged again. Sunday morning, another 10 pounds.
"The venue is absolutely cracking. It's so well supported, but the point is, you get two or three transit vans that's loading cost against the owner, and he can't afford to pay all that sort of money out."
Mr Reynolds is far from the only person impacted by the introduction of the Clean Air Zone in Sheffield.
Small businesses have complained about there is a lack of support to help navigate the scheme as well as a need for a better equipped infrastructure to enable an easier transition to a more environmentally friendly way of travelling.
Miss Savage said: "To buy an electric vehicle would cost us between £15,000 to £20,000 a year and we're just not in a position to be able to do that."
Florist, Jill Winton, who owns Plantology and has been based in the city centre for 25 years, said: "The Clean Air Zone is a lovely idea and it's high on my agenda for sustainability. It's just the timing is not ideal, we can't afford to get a new electric vehicle. The infrastructure's not quite in place for electric vans just yet and it's difficult for us as a small business to update our fleet of vehicles to be sustainable.
"I'd love to have an electric van, but we trialled one through the council's scheme and there were problems with charging it and access to chargers as well as the mileage costs. So if I update my vehicle at the moment, I'd just be getting another diesel vehicle and then in a few years time I'll probably have to update my vehicle again."
Sheffield City Council have implemented a funding scheme to help impacted businesses replace their vehicles with cars and vans which are classed as more environmentally friendly.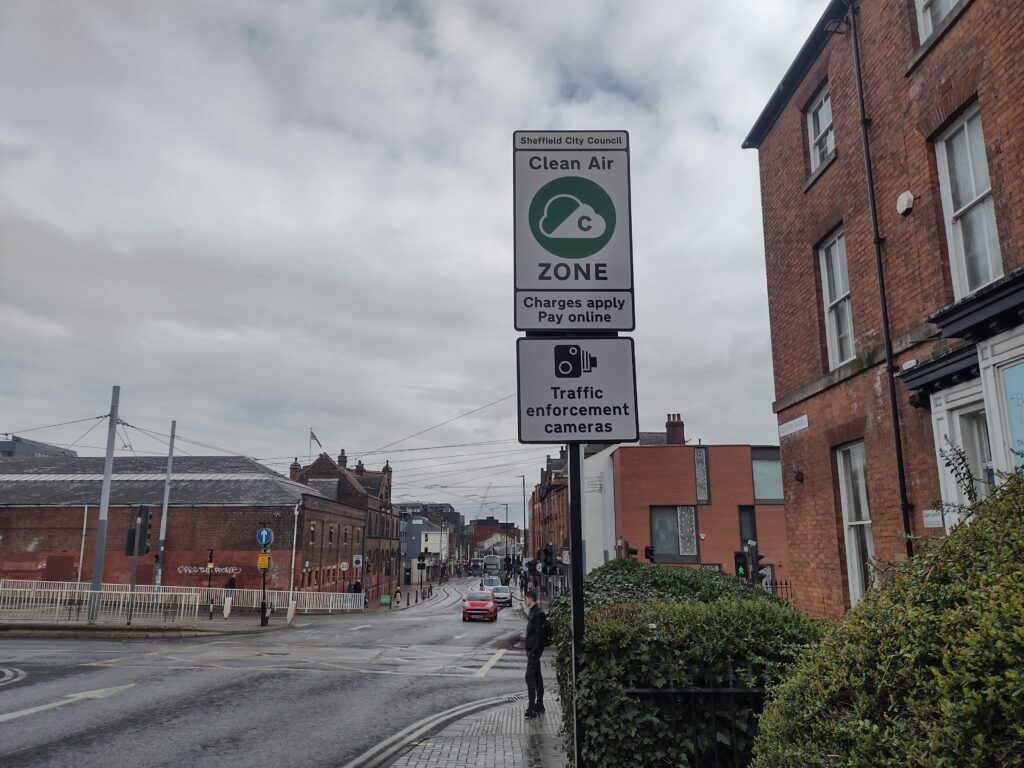 The government legally directed the council to introduce a Clean Air Zone in 2017 due to illegal levels of air pollution in the city. It is estimated that poor air quality is killing 500 people a year in the city.
Labour Councillor Minesh Parekh for Crookes and Crosspool said: "If 500 people were dying from polluted water or contaminated food, we would rightly be outraged.
"I think the fact that this is invisible, or people don't see it directly, maybe makes us a bit more cautious to take more measures. People often think air pollution is only an issue when you're near a car that is actively fuming. It's not, air pollution is an invisible killer. Living alongside a busy road carries the same risk as passively smoking 10 cigarettes a day."
Studies have revealed high levels of air pollution has been linked to a range of lung conditions.
Other cities in the UK have also implemented similar Clean Air Zone initiatives to Sheffield which have significantly improved the air quality.
In Bath, a Class C Clean Air Zone was introduced in March 2019 and in June 2022 there was a 31.6% reduction in nitrogen dioxide levels compared with June 2019.
Alongside the Clean Air Zone, Sheffield City Council has implemented a range of measures to show that it is taking the climate crisis seriously. These include the Active and Low Traffic neighbourhoods to encourage people to cycle or walk when possible instead of driving as well as placing more no idling signs on streets to reduce pollution.
There is clearly the will at Sheffield City Council to tackle poor air quality however the question remains on what price will local businesses pay?