The government's Boiler Upgrade Scheme (BUS) was criticised last week, for "seriously failing to deliver on its objectives" as it aims to encourage people to upgrade their home heating systems to low-carbon alternatives.
Under the programme, households could get a grant to cover part of the cost of replacing fossil fuel heating systems with a heat pump or biomass boiler.
In a letter addressed to Parliamentary Under Secretary of State Lord Callanan, Baroness Parminter, a member of the house of Lords, said: "The BUS is seriously failing to deliver on its objectives with a disappointingly low take-up of grants.
"If the current take-up rate continues, only half of the allocated budget will be used to help households switch
to low-carbon heating systems, a healthy market of installers and manufacturers will not be in place in time to implement other low-carbon heating policy measures smoothly, and the Government's 2028 target is very unlikely to be met."
For heat pump uptake, the UK ranks second to last in Europe with only 412 units per 100,000 people. In contrast, Norway has one heat pump for every four people.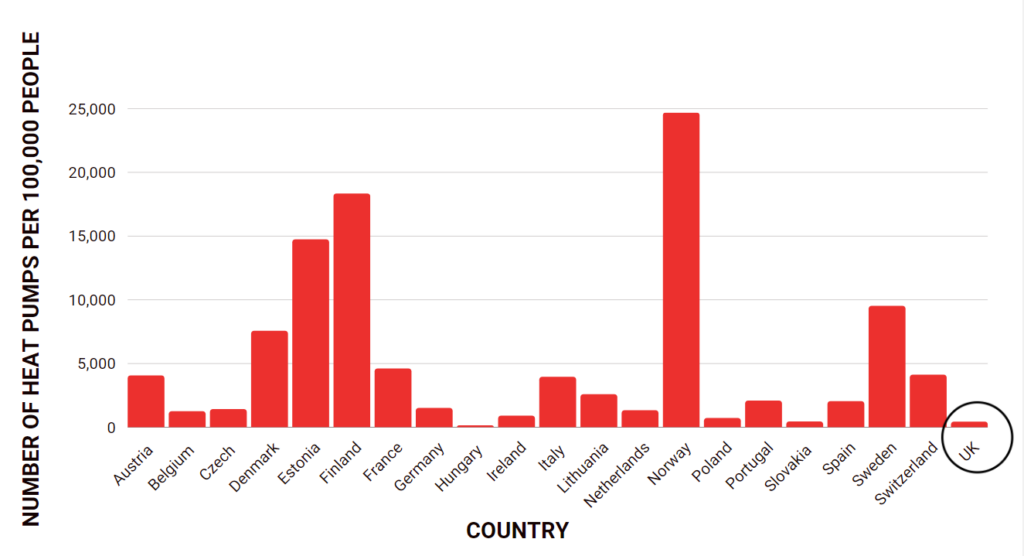 Public understanding of the BUS is low, with 62 percent of people having little or no awareness of the need to change the way homes are heated to reach "Net Zero." Meanwhile 80 percent of people have little or no awareness of air source heat pumps.
The UK will have achieved "Net Zero" when the carbon emissions emitted into the atmosphere by the UK are equal to the carbon emissions removed.
An integral part of the "Net Zero" target is reducing the amount of Carbon Dioxide the country emits, before the effects of climate change become irreversible.
What's wrong with our current heating systems?
Conventional methods of heating our homes rely on fossil fuels. In fact, data from the Office for National Statistics (ONS) shows that the top four methods of heating homes in the UK are fossil fuel based.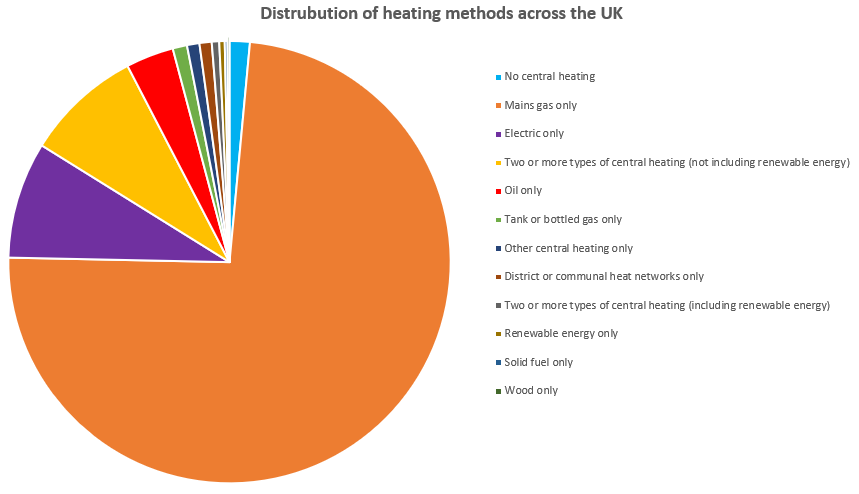 A dependence on fossil fuels is unsustainable. Firstly, as highlighted by the invasion of Ukraine, it can lead to political instability and unpredictable price variations. Many European countries are trying to reduce their dependency on Russian oil and gas.
Currently, 17.5% of all global greenhouse gas emissions are a result of the energy used in buildings, whether it be in heating or the powering of appliances.
What are heat pumps and how can they help?
Surprisingly, heat pumps have been a staple in our houses for decades. We rely on heat pumps to keep our food cool, but we call them fridges and freezers. They work by absorbing excess heat from a cold area and pumping it to a warmer area, which is why the inside of a fridge remains cold and the outside is warm.
A heat pump uses the same concept, but it works in reverse. It absorbs excess heat from the outside and pumps it inside the home, where it is released. Moving heat is much more efficient than generating it. In fact, heat pumps are three times more efficient than typical fossil-fuel dependent heating systems, such as gas or oil fired boilers.
They can match conventional methods in terms of heat output, whilst emitting a fraction of the greenhouse gases.
Why are heat pumps crucial to "Net Zero"?
As part of the UK's green industrial revolution, the country is undergoing a gradual, but crucial, change to its energy grid. Renewable energy sources, such as wind, solar, tidal and biomass systems, are being heavily invested in and our dependence on fossil fuels is starting to decline.
As the UK's energy network transforms, the electricity needed to power the heat pumps will become more and more sustainable and one day, it could be possible that heating our homes emits hardly any greenhouse gases at all.
By rolling out heat pumps in anticipation of this revolution, the UK can increase its chances of meeting its "Net Zero" goals by 2050.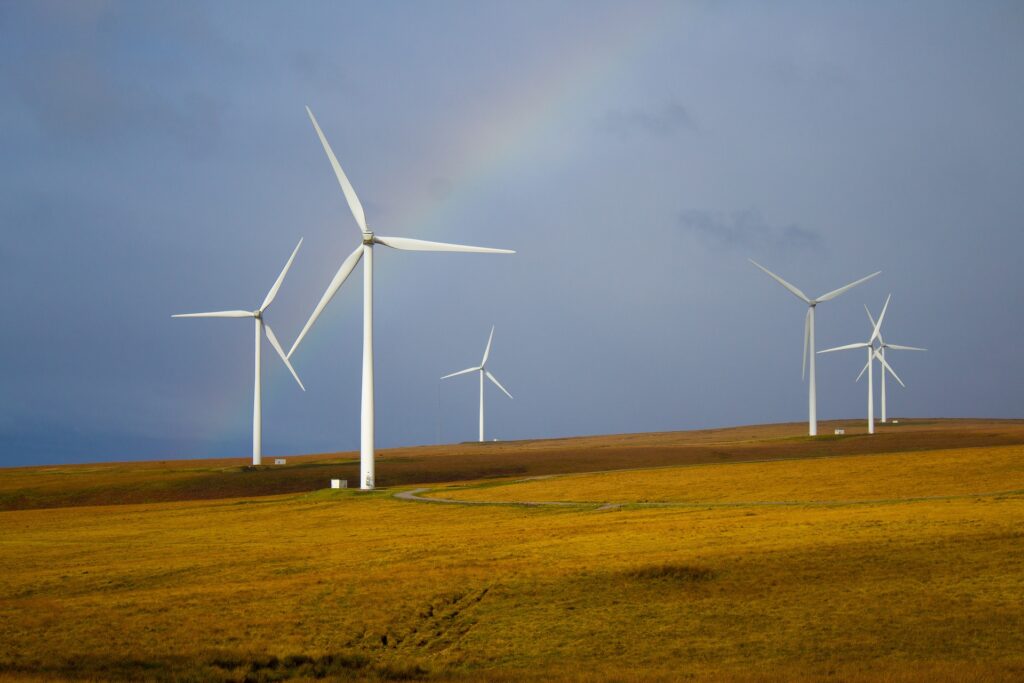 What are the specifics of the Boiler Upgrade System?
One government grant is available per property. There are three options available:
£5,000 towards an air source heat pump
£6,000 towards a ground source heat pump
£5,000 towards a biomass boiler
There are three criteria that must be met for eligibility. Applicants must:
own the property they're applying for
have installed (or plan to install) a new heating system on or after 1 April 2022
be replacing fossil fuel heating systems (such as oil, gas or electric)
More information on the scheme and how to apply is available on the government webpage.