A poll has listed the worst places to live in the country, and the Yorkshire cities of Bradford, Doncaster and Hull are all featured, alongside a surprise appearance of York included in the ratings.
ILiveHere's infamous poll, known for its satirical take, was created after more than 100,000 people expressed their opinions.
Luton took a beating and was ranked the 'worst place' to live in the UK, with Peterborough and Portsmouth taking second and third spot respectively.
Toby Wood, vice chairman of Peterborough Civic Society, believes the poll renowned for its questionable and comical views, are extremely damaging for the denounced towns and cities.
He said: "I wonder who actually completes their 'online survey' – I doubt whether that sample of respondents is very representative."
York has featured on alternate polls boasting of the safety of the area in contrast to ILiveHere, OneFamily naming it as one of ten safest places to live in the UK.
ILiveHere does label its opinions as 'satire' but are these polls more damaging than just an amusing analysis of towns and cities up and down the country?
People from Yorkshire have complained about the controversial survey online, stating that the 'crumby survey' is nothing more than exaggerated hyberbole.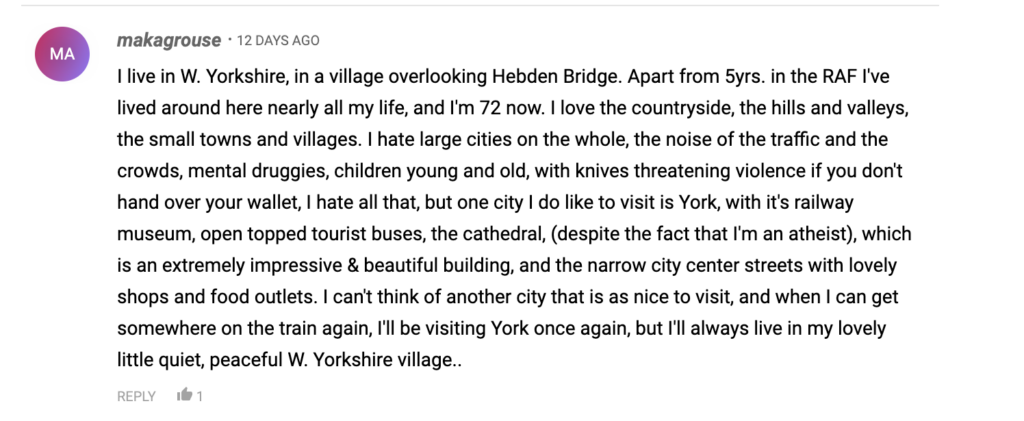 It's not all doom and gloom for the town ranked the 'worst place to live' however, with the Luton community having a real-life superhero to rely on.
Affectionately known as 'Luton's Deadpool', the masked crusader remains anonymous whilst he goes around the local community to help those in need.
Logging on to chat with Sheffield Wire this weekend, the mask was off but the reasons for why he dons the Deadpool costume did the talking.
He said: "I like to put a smile on people's faces. More than that, when it comes to the kids, that's what it's obviously all for.
"The whole idea of the character is to surprise them, make them think, oh my God, there's a real superhero that lives in the town. He knows who I am and he's there for me. When I was a kid, I could've certainly used someone like that."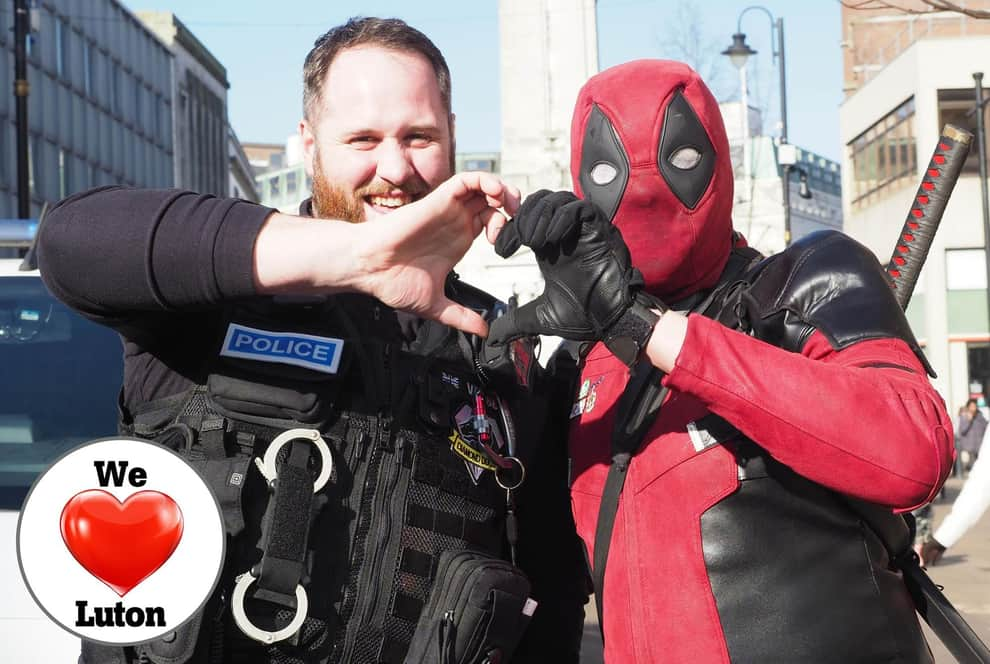 Peterborough and Luton will however benefit from a proposed levelling up fund from the government which will inject £2.1 billion into more than 100 projects up and down the United Kingdom, both areas in question receiving a combined £68 million cut.
Yet, with previous levelling up failures still in recent memory, these areas will be cautiously optimistic about the proposed funding and whether they will see concrete change.
For Luton's Deadpool though, even with this cash injection promised, attitudes towards the town in the media in the now are stopping Luton from reaching its potential.
King Charles III visited Bedfordshire recently but the royal occasion was lost to stories about a bystander throwing eggs at the King.
He said: "There was so much more to it, he (King Charles III) got to meet so many wonderful people in our community who raised money for charity, people who set up community events.
They report on false things, things that are quite small in respects of the entirety of the town. As you say, the ILiveHere poll, which I think is the biggest joke and waste of time that anyone in the media pays attention to."
Still, areas such as Luton, Peterborough and Doncaster have suffered in recent years to contribute to this recent media backlash.
Luton has significantly high levels of child poverty, with a recent This Is Luton census for 2021 indicating that half of children in the Biscot and Dallow wards in the Bedfordshire town are estimated to be living in poverty and deprivation.
The rate of homelessness in the town is also worryingly high, with Luton's rate of homelessness coming in at 14.16 per thousand which is higher than the national average in England at 6.34. This leaves Luton with one of the highest rates in the country.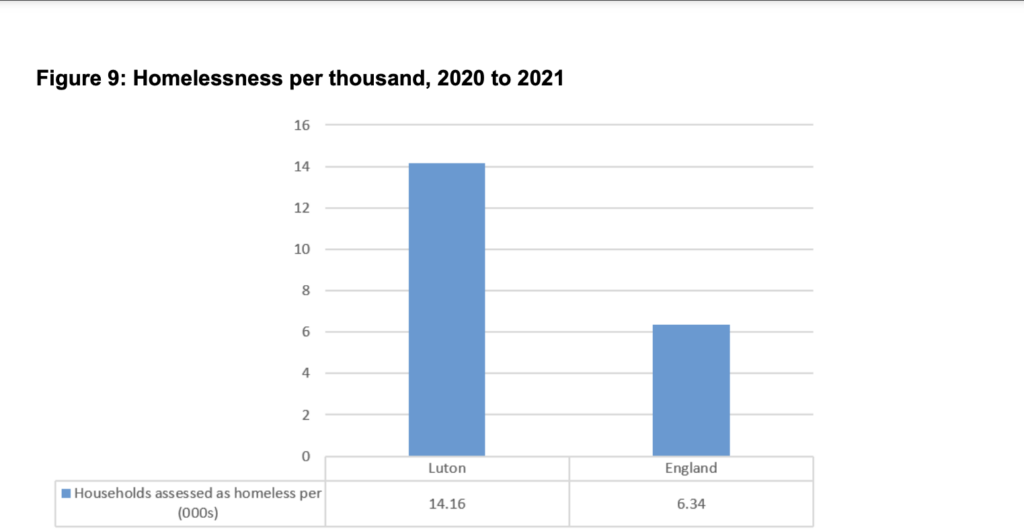 There's improvements too however, Luton's crime rate has dropped from 100 per 1,000 people in 2019 to 85 when looking at CrimeRate statistics from 2021.
Comparatively, other notable names on the top 50 have alarmingly high crime rates – Doncaster ranks as the unsafest city in South Yorkshire, 149 crimes being reported per 1000 people.
Deb Ikin, a 49 year old gardener, has experienced both Luton and Doncaster first hand – having lived in the Bedfordshire town for over 35 years with her current work located in South Yorkshire's newest city.
For the 49 year-old, who also lives in Sheffield, both Doncaster and Luton suffer where the Steel City shines.
She said: "The pride everyone takes in being from Sheffield is much higher than that of Luton and Doncaster. Residents of the latter two would probably agree if you dissed their town.
Whereas, Sheffielders would leap to its defence. It's hard for outsiders to appreciate a place if everyone there tells you its rubbish!"
Regardless of naysayers and the unwanted negative media attention from ILiveHere, residents such as Toby from Peterborough, will continue to champion a City that recently had its Cathedral roof praised at the Cathedral Treasures competition.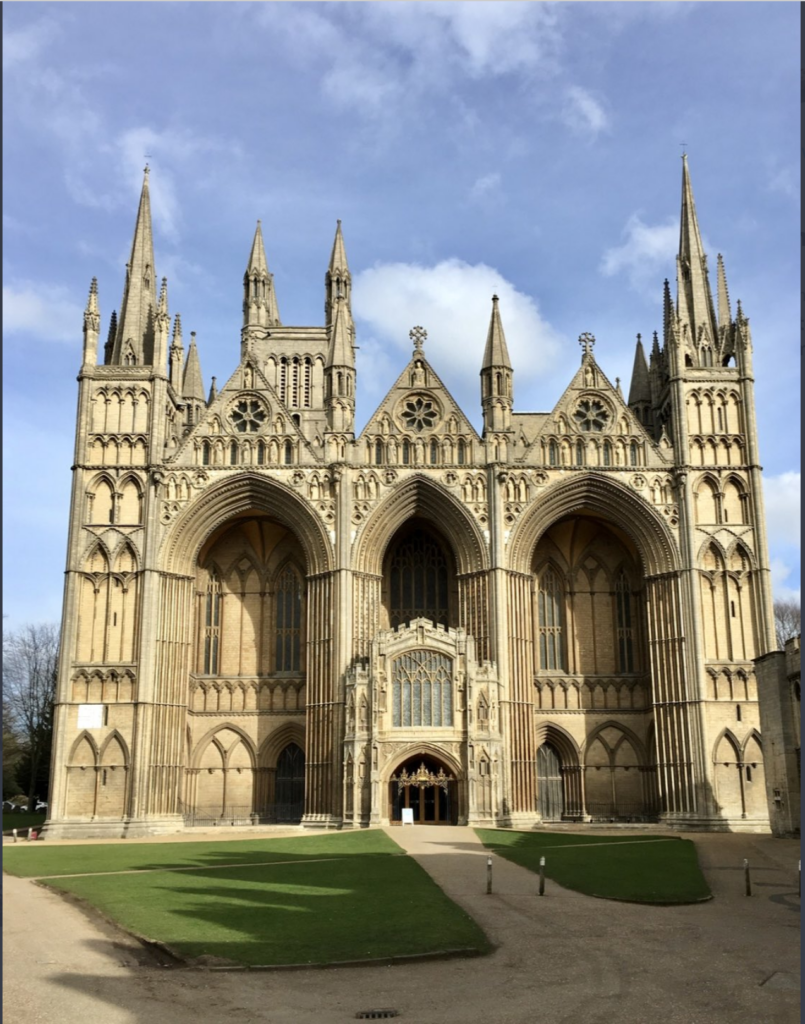 He said: "I have always had a strong sense of place and contributing to that place – I was a primary school headteacher and I always tried to instil a sense of pride and belonging.
Yes, I think the future is much brighter for the City."
To work against this unwanted negative media attention conjured up from this controversial poll, places such as Doncaster, Hull and Bradford could well turn to their local communities to seek out their very own Deadpool.